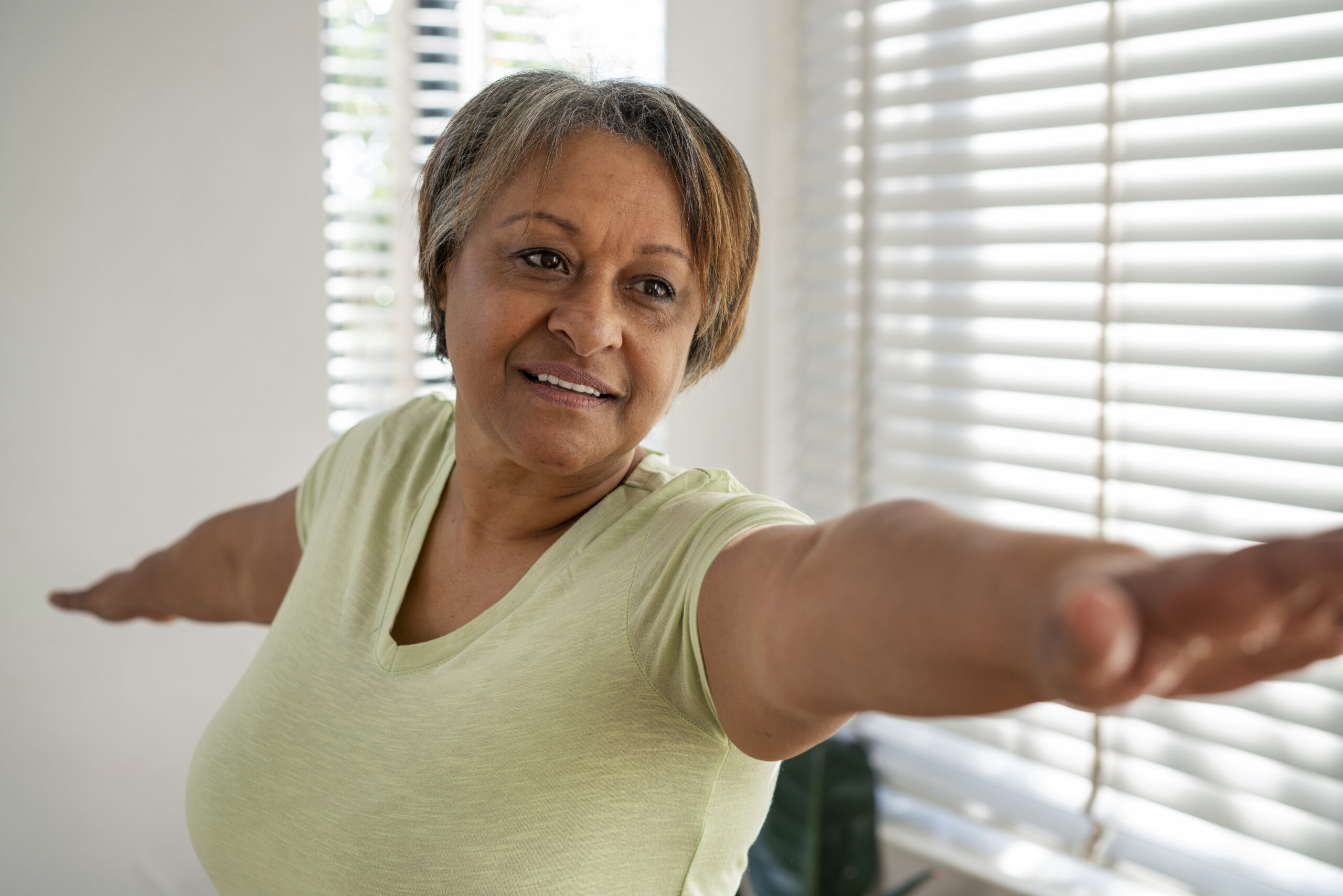 Getting older isn't always bad news for your back and spine. Aging can mean different things for different people. Nowadays, it's not uncommon to see older adults running marathons, hiking up mountains, launching a new business or even keeping up with the latest TikTok dances.
Staying active while aging is only possible if you're healthy. A maturing body can experience increased aches, pains and joint stiffness, especially in the back or shoulders. Many of us assume this discomfort just goes with the territory. But it doesn't have to be a natural side-effect of getting older.
Here are tips on how to keep your spine in the best possible condition:
Tip 1: Good Posture is Everything
Studies show that maintaining a strong, erect posture leads to a healthy spine. When you walk, try to keep your back in a neutral position. Avoid slouching when sitting, and maintain an ergonomic position when working on your computer. When possible, stabilize your back by tucking in your pelvis whether sitting or standing.
Tip 2: Lift with Caution
Improper lifting technique is a common cause of back injury. Whether the object is heavy or manageable, lifting with poor form can take a serious toll. Try bending at the knees, rather than the waist, when attempting to lift something.
Tip 3: Increase Strength with Exercise
When it comes to your spinal health, exercise helps your back's ligaments and tendons remain flexible for a variety of movements. Consider adding core exercises to your routine to help improve mobility and strengthen overall spine support. 

Tip 4:  Prioritize Your Overall Well Being
Chiropractic care is one of the best ways to take care of your body and promote a healthy lifestyle. Consistent treatment helps alleviate muscle tightness, improve spinal health and alignment, and address early signs of serious back issues. 
Whether you're physically active or enjoying the simple pleasures of life, your spine doesn't have to slow you down. A healthy spine is key for maintaining a good quality of life, energy and enthusiasm. If you need a chiropractic appointment, contact our clinic in Clinton, MD.