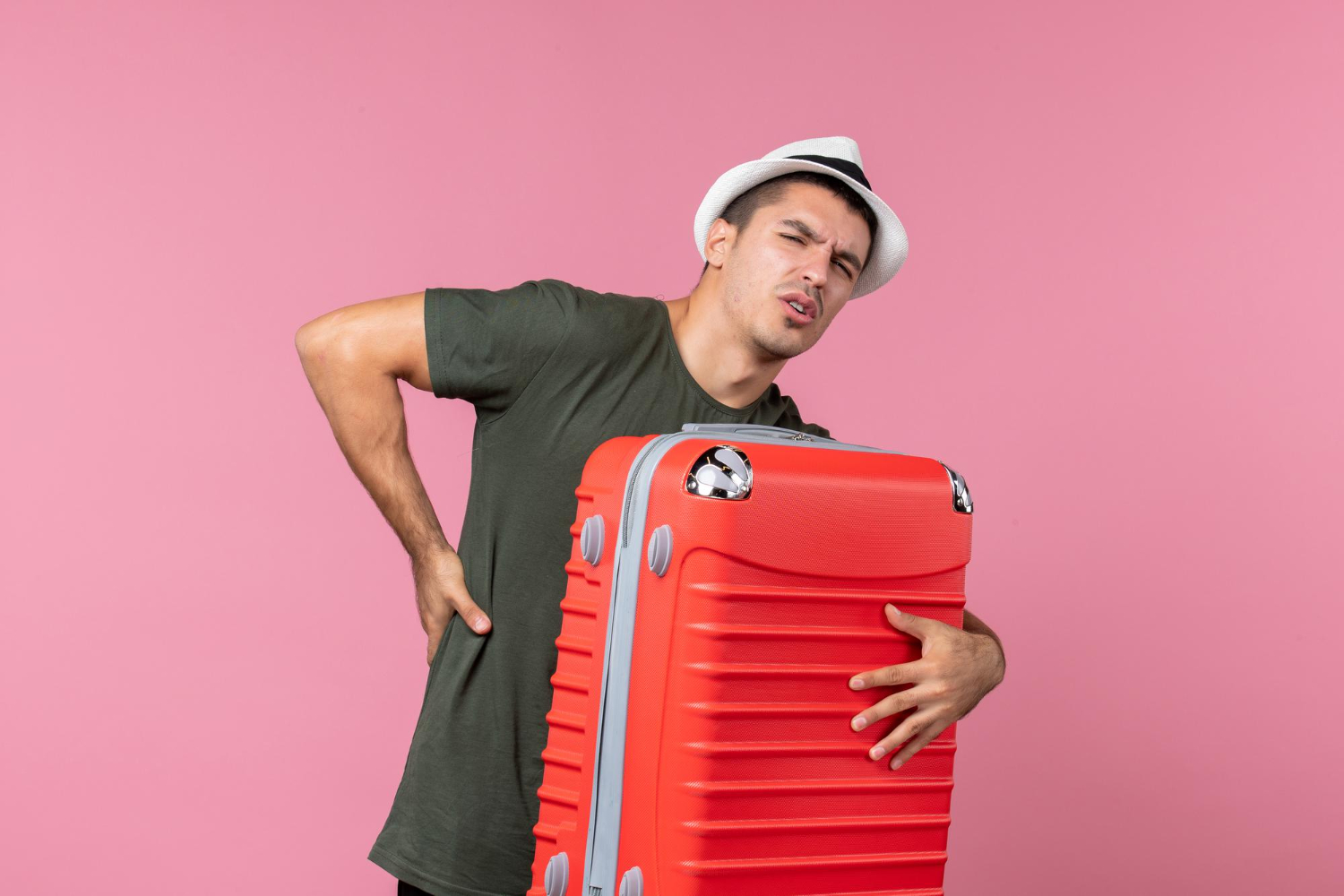 It's almost summertime! If this is your vacation season, be sure to plan accordingly. Traveling can disrupt your regular health and wellness routine. Spending time in the car, airport, train or bus, can cause muscles and joints to become stiff and sore. To kick-off the summer season, here are tips to avoid travel-related discomfort.
Take Breaks: Remaining in one position for too long affects your posture and may strain your joints, muscles, tendons, and ligaments. If possible, take breaks to reduce stress on bones and tissues which may help you avoid post-trip pain.

If traveling by train, bus or plane, you can keep your body loose and limber by walking up and down the aisles, if possible.

Stretch Out the Kinks: Stretching before, during and after your trip relaxes your muscles and increases blood flow to your muscles and joints. This also helps you avoid neck and back pain. During your trip, try a few simple seated exercises like rolling your shoulders back and forth, moving your neck from side to side, lifting your legs, and rolling your ankles in small circles.

Get Comfortable: Use a neck cushion or pillow to support your neck during your trip. If lower back pain is a problem, buy a lumbar cushion designed to fit and support the curve of your back.

Lighten the Luggage: Use a suitcase with wheels to make navigating easier and bend at the knees when lifting luggage. If you need carry-on luggage, try using a backpack with two straps to help evenly distribute the weight.

Visit the Chiropractor: Pre-trip treatments can realign your spine, improve your posture, and keep your muscles and tissues loose and flexible. Post-trip appointments can prevent minor pain or soreness from becoming major problems. Your chiropractor will look for misaligned vertebrae, tight tissues and knots, and offer treatments.
Stay ready for your summer vacations and road trips. Contact our office for your chiropractic adjustment before and after your travels to keep you aligned and functioning properly.