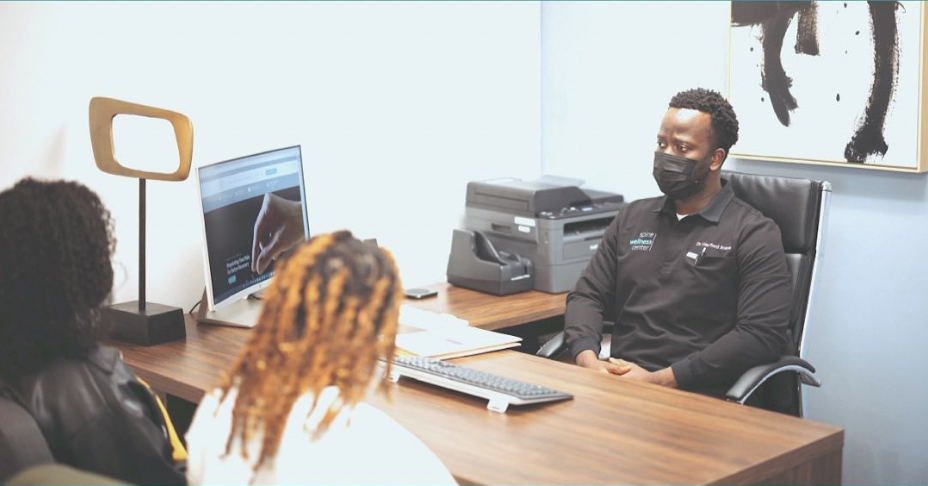 If you're located in the Maryland, D.C or Northern Virginia area, there's a new chiropractic facility heading your way. Dr. Anane of Spine Wellness Center has opened a new office at 9135 Piscataway Road, Suite 310, Clinton, Maryland.
Our office provides a wide range of comprehensive services to meet each patient's unique needs. Ranging from chiropractic care, physical therapy and personal training to massage therapy, sports rehab and nutritional counseling, our highly-trained professionals offer specialized attention to help you achieve optimal well-being. This is not only our mission, but it is our standard of excellence.
Need another reason to visit our new location? Try the new dry needling service, which is our most recent way of pinpointing your pain for better and improved recovery. It involves a thin filiform needle to stimulate underlying trigger points, muscular and connective tissues. This newer technique is used for treatment of pain and movement impairments. These types of issues typically emerge because of an injury, overuse or poor movement patterns. Similar to acupuncture, both use thin needles to treat the symptoms. However, acupuncture restores energy flow, while dry needling targets many musculoskeletal conditions and is commonly used as part of an overall treatment plan. The Spine Wellness Center prescribes dry needling within medically-proven and measurable parameters.
If you're interested in this technique or any of our other various disciplines, contact us today to make an appointment. We may be at a new location, but the quality high-level and specialty care for patients remains the same.
To all of our existing clients, thank you for your continued support and we hope to see you at the new location. We've updated our hours to the following: Mon.-Friday: 9 a.m-6p.m. For a sneak peak, check us out on all social channels for updates and pictures on the new facility.