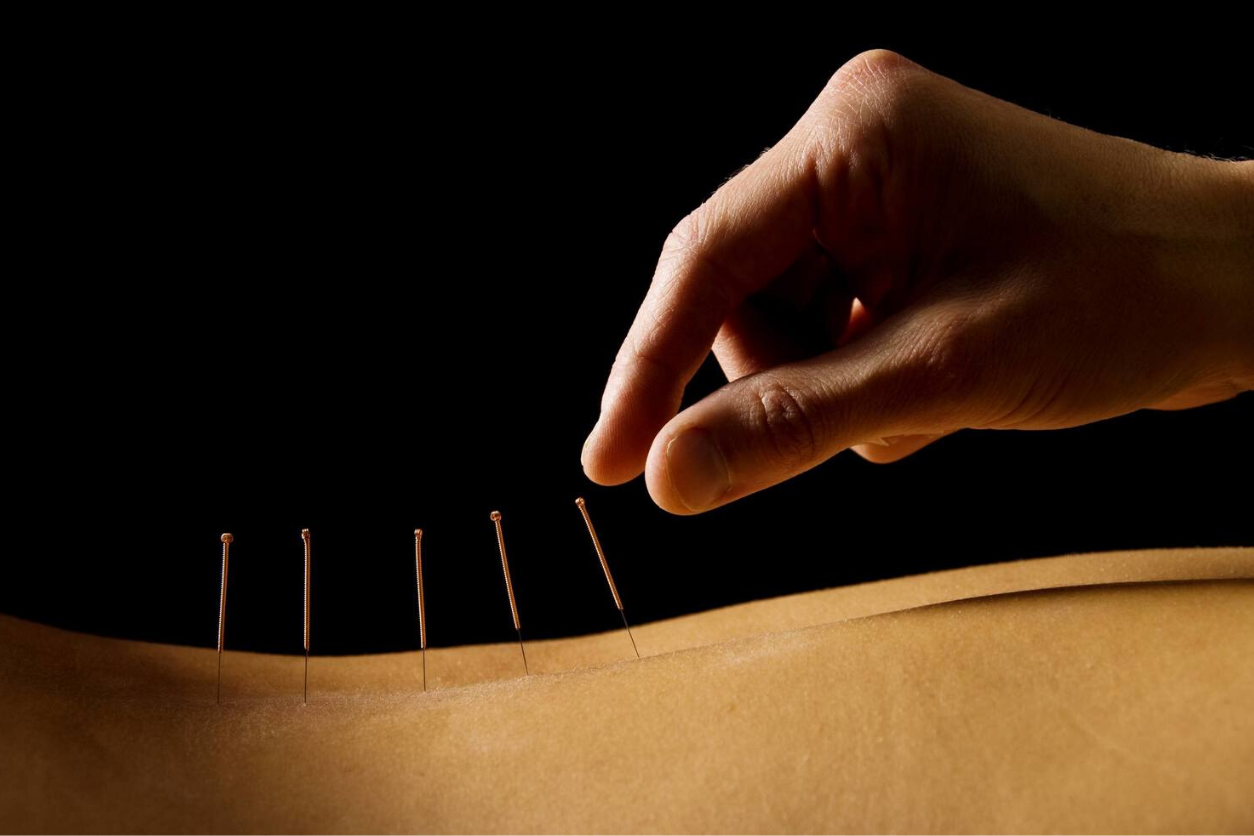 Dry Needling – Pinpoint Your Pain
Spine Wellness Center is passionate about providing a wide range of services to take care of our patients, and help them heal, the best way we know how. We are now proud to offer Dry Needling, a safe and effective treatment for musculoskeletal injuries and other intramuscular conditions.
Dry Needling is a form of therapy that involves small, stainless steel filiform needles that are "dry" (without any form of medication), being inserted into the trigger point associated with the area of your body causing you discomfort. Once the trigger point is "deactivated", the surrounding muscle can relax and start to function more naturally. It can relieve pain and muscle cramping, and can help increase blood flow, thus assisting your body in the path to recovery. Dry Needling can also release toxins that may be built up in the tissue and causing a blockage, which can then allow for oxygen circulation to occur that had previously been limited.  It is the increase in blood flow and oxygen combined that contribute towards healing the injured tissue and muscle.
The needles can reach places that traditional massage or other techniques cannot, and serve as a vehicle in helping to relieve tension contributing to directly and indirectly related ailments.  It can be used to assist with everything from migraines, to sciatica and inflamed tissues, and is a great option for people from all walks of life.  Dry Needling can be appreciated by everyone from athletes that pushed a little too hard, to office workers cramped at their desks, to aging adults with aches and pains. If you have a fear of needles, rest assured that the pain often experienced from needles used in vaccines and bloodwork is not the same here. A tiny tube is used to help guide the needle in quickly, and many people report no pain upon needle entry.
It is often thought that Dry Needling is another form of acupuncture, but the only similarity is the use of the needles. Acupuncture is a traditional form of Eastern Medicine that focuses on Chi, the balance of energy, however, Dry Needling is a form of rehabilitation being sought after by doctors that primarily practice Western Medicine as a way to heal an injury.
The benefits can be seen in a matter of just a few visits, and in some cases, relief is experienced a day or two after the treatment. It also may enhance other treatments or exercises that have provided limited results before. Dry Needling is often recommended as a part of a comprehensive treatment plan established by your trusted Chiropractor, and is usually not considered to stand on its own as a singular solution.
We would love to help you learn more and explore your options to see whether Dry Needling should be a recommended part of your treatment plan. Our team takes the time to assess your well-being before, during, and after treatment, so you always know what to expect.
Don't sit around suffering in pain – call us today or click to reserve your appointment now!